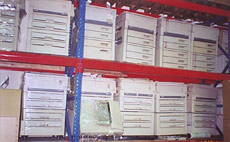 Copy Resources has factory trained technicians to service and repair all Canon copiers, printers, scanners and fax machines. Contact us with your questions or inquiries and our support staff will be happy to assist you. Copy Resources also services personal copiers that no one else will service on site with special pricing for in-house repairs.
Email Copy Resources with any service question or inquiry and we will get back to you by the next business day with an answer. This sometimes can save you a service call but if we need to come out we are prepared to solve your problem beforehand.
Service is our #1 commitment to our customers. We pride ourselves on providing outstanding support after the sale. We not only say this but also can back it up. We provide next day service, emergency response for machines that are out of order and an immediate telephone response to your call to possibly get you back up and running over the phone.